Kentucky's cuisine has everything from familiar Southern foods to uniquely regional dishes.
Louisville—Kentucky's largest city—is a hub for some of these more noteworthy food options and is best known for its traditional Derby fare.
But that's not the only thing worth mentioning. Other exceptional dishes include the Benedictine sandwich, the Hot Brown sandwich (dating back to the 1920s), and the Derby Pie™ (famously enjoyed on the first Saturday in May).
Homeowners in Louisville looking for new places to eat should keep reading. These must-visit spots are some of the best restaurants in Louisville, Kentucky!
1. The Silver Dollar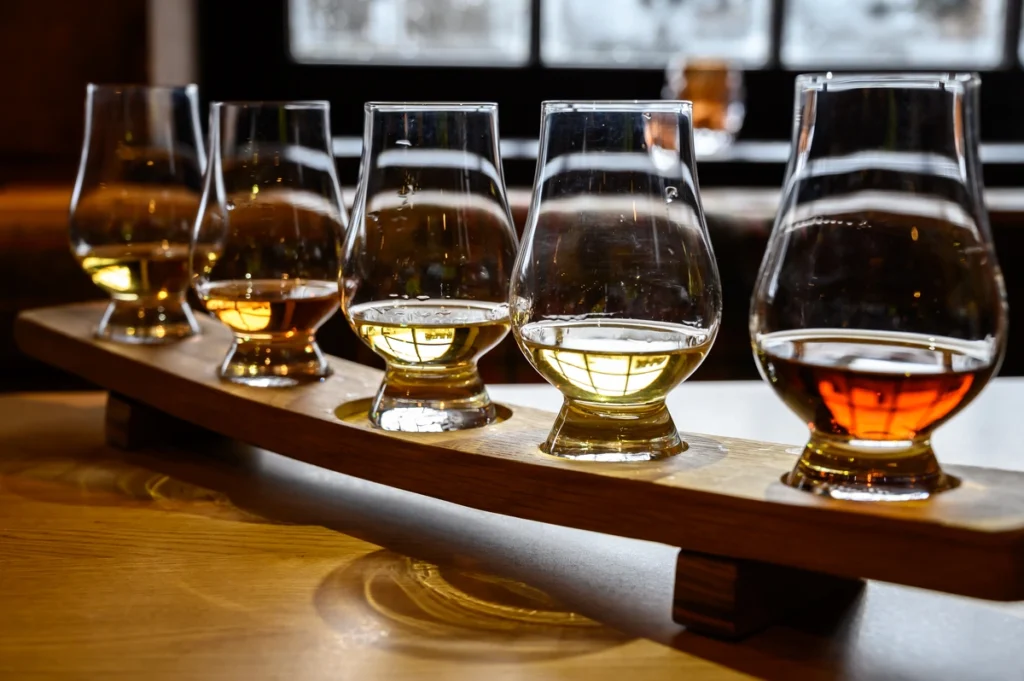 Another thing Kentucky is known for is its bourbon.
At The Silver Dollar, you'll have the extensive whiskey and bourbon menu of your dreams coupled with famous Southern eats like chicken and waffles, shrimp and grits, and fried catfish.
But perhaps what makes The Silver Dollar so special is its live music scene. Their story honors the great honky-tonk music of the mid-1930s, so expect tough rhythmic music and searing vocal harmonies—otherwise known as the "Bakersfield sound."
Located at 1761 Frankfort Ave., Louisville, KY, 40206.
2. Proof on Main
This restaurant, located inside the 21c Museum, is an eclectic one.
Mix the artsy vibes of its museum with its equally-as-interesting dinner menu (octopus, meatballs with hot pepper relish, pan-seared monkfish) and the result is a fun one. You'll come for the food but stay for the decor—and the dessert. Try the chocolate espresso tart alongside a dessert bourbon flight.
Try them out at 1761 Frankfort Ave., Louisville, KY, 40206.
3. Mayan Café
It doesn't get much better than farm-to-table Mexican food!
Four-star chef Bruce Ucan serves authentic and creative Mayan cuisine at the Mayan Café, including ceviche, pan-seared corvina, slow-roasted pork, and huevos motuleños. They rely on local, sustainable ingredients while using Mayan flavors and cooking techniques to bring their recipes to life.
Grab a bite at 813 E Market St., Louisville, KY, 40206.
4. Biscuit Betty
Biscuit Betty is described as having "Southern flair with a twist." It's a fantastic place to have brunch, whether you're looking for something more traditional or more innovative.
The biscuits are scratch-made and baked fresh daily—more like around the clock—serving as a delicious base for most of their meals. Their dishes range from pancake corndogs with maple mayo to "Fire in Your Belly," a biscuit featuring buttermilk fried chicken breast, Nashville hot mayo, Pop's pickles, and cheddar cheese.
If your mouth is watering, be sure to stop by one of their three Louisville locations (Shelbyville Rd., E. Main St., or Lexington Rd.).
5. 610 Magnolia
This fixed-price eatery in historic Old Louisville is the perfect intersection of the tradition and culture that Louisville embodies.
Featured in Bon Appetit, The New York Times, Southern Living, Food & Wine, and more, this restaurant deserves its many accolades. Chef and owner Edward Lee offers a wide variety of dishes, including veal tartare, duck breast, ribeye, and carrot cake for dessert. All dishes are seasonal and locally sourced, which means their menu changes often.
Find them at 610 W. Magnolia Ave., Louisville, KY, 40208. Reservations are required.
6. The Brown Hotel
We briefly mentioned the Hot Brown sandwich earlier and for good reason. No one should live in Louisville for long without seeing for themselves what makes this sandwich world-famous.
The Hot Brown was invented at The Brown Hotel in 1926. It's an open-faced turkey sandwich with bacon, sliced Roma tomato, and Mornay sauce, a béchamel made with Pecorino Romano cheese and a pinch of ground nutmeg.
At The Brown Hotel, your dining options include three different restaurants—the English Grill, J. Graham's Café, and the Lobby Bar and Grill. These options range from light and airy to fine dining.
Try a bite (and maybe spend the night) at 335 West Broadway, Louisville, KY, 40202.
7. Jack Fry's
Since 1933, Jack Fry's has been hailed for its old-world setting, high-end Southern fare, and smartly curated cocktail menu.
Their menu options include classics like fried oysters, duck confit, and lamb chops, and always come with a side of live jazz. Their dessert menu is quite extensive, featuring créme caramel, white chocolate lemon cheesecake, opera cake, dark chocolate bombe, seasonal cobbler, and an apple and pear napoleon.
They also have a lunch menu with lighter fare, perfect for sampling it out before committing to dinner.
Book a table at 1007 Bardstown Rd., Louisville, KY, 40204. Reservations are recommended.
8. Mussel & Burger Bar
Everyone loves a thick, juicy burger—it's just science. For the best burger one can find in Louisville, be sure to hit up the Mussel & Burger Bar. It's casual but fresh and unique, striking the perfect balance.
The meat, 100% certified black Angus beef, gets ground in-house daily and comes in several different styles. And if you're more of a lamb burger person, they've got you covered with their Mediterranean, a ground lamb patty with feta, tzatziki, greens, and quince marmalade and a side of sweet potato fries with smoked pineapple dipping sauce.
Pay them a visit at 113 S. 7th St., Louisville, KY, 40202.
Eat Good at the Best Restaurants in Louisville, Kentucky
From culinary delights to protecting your home, our trusted gutter and roofing company knows its stuff.
We love our town, its fantastic cuisine, and its amazing residents—homeowners just like you.
You deserve to enjoy all the things Louisville has to offer while we take care of the hard stuff. Visit one of the best restaurants in Louisville, Kentucky, today, while we ensure the safety of your house. From repairing or replacing your roof to installing gutters or assessing storm damage, we do it all.
Click here to get in touch with us today.