When you look at your home from the outside, what do you see? If the first thing you notice is faded, warped, or worn-out siding, it's time to make some changes.
Brand new vinyl siding can increase your property value and yield a return on investment of about 67%. If you also want to sell your home quickly and with ease, you're going to want to pick vinyl siding that boosts your curb appeal.
With Market Square siding, you can count on quality and durability that you and future buyers will love. We're here to talk about the vinyl siding colors that will also pack the biggest punch when it comes to curb appeal.
Read on to discover the five vinyl siding colors that will reinvigorate your home and improve curb appeal.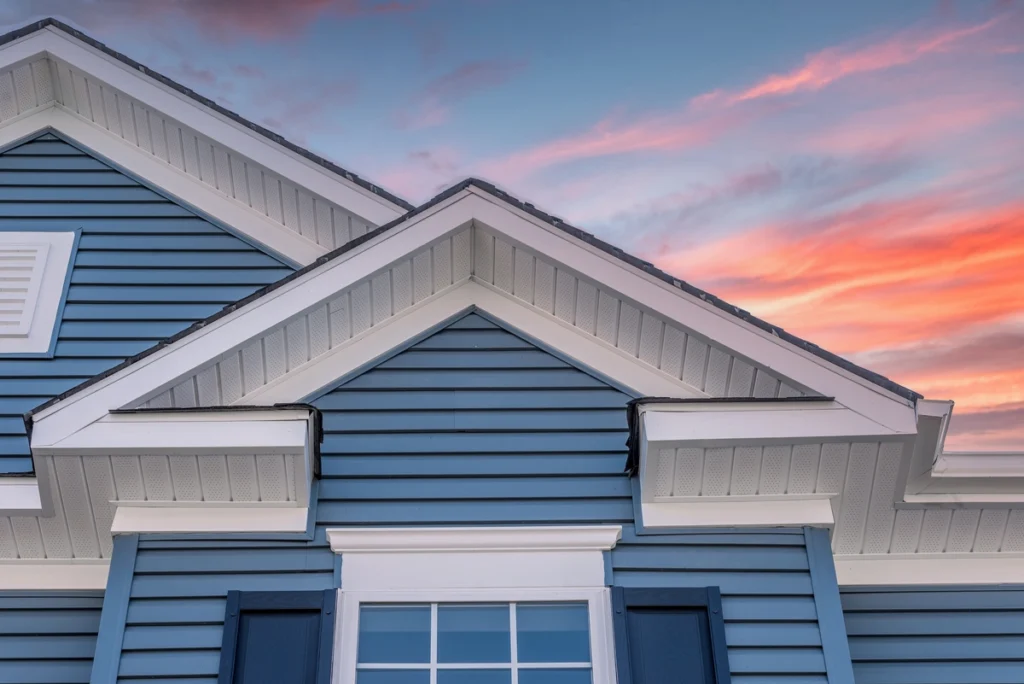 Why Does Curb Appeal Matter?
Curb appeal is a term you'll hear a lot in the real estate world. It refers to the aesthetic of a property from the outside, encompassing everything from the exterior structure of the home to the landscaping. When we talk about a home with great curb appeal, we're talking about a home that makes a positive first impression before you've even stepped inside.
It's always nice to have great curb appeal because of the impact it can have on your own sense of pride and your neighborhood at large. However, curb appeal becomes dire when you're considering selling your home. Homes with great curb appeal tend to perform better on the market because buyers feel confident and interested as soon as they set eyes on the property.
Houses with limited curb appeal, on the other hand, tend to fall into the category of "fixer-uppers." While there are buyers out there who are willing to pay a lower price in exchange for a property that needs a ton of work, most buyers want to purchase a home that's already in great shape. Making changes like installing new siding can lead to an increased property value and a wider pool of interested buyers.
Vinyl Siding Colors That Impress
When you're making a big decision with the intention of boosting curb appeal, you'll want to take into account what's trending and what's considered timeless. While these two things can seem contradictory, there are house colors that are gaining traction today that won't go out of style any time soon. Read on to find out what those are so that you can pick vinyl siding colors that will wow your friends, neighbors, and potential buyers.
1. Slate
If you're looking for something bold that will really modernize your property, consider a vinyl siding color like slate. Slate lands on the spectrum between a dark blue and a dark gray. It's a safer choice than true black but still creates a sharp contrast that will draw the eye.
While you might expect such a dark color to create a gloomy effect, slate siding makes the perfect backdrop for a bright and colorful garden. All of your red, yellow, and orange flowers will look more vibrant than ever before when paired with your slate-colored home.
2. Lighthouse Red
If you still want to go bold but don't want to go dark, consider lighthouse red siding. This shade of red is on the earthier side, making it just neutral enough that it won't alienate your conventional buyers.
Depending on the color of your home's trim, lighthouse red can provide a classic, traditional, or rustic feel for your home. For example, white trim against lighthouse red siding will create a classic colonial look, while brown trim will create a beautiful farmhouse vibe.
3. Ivory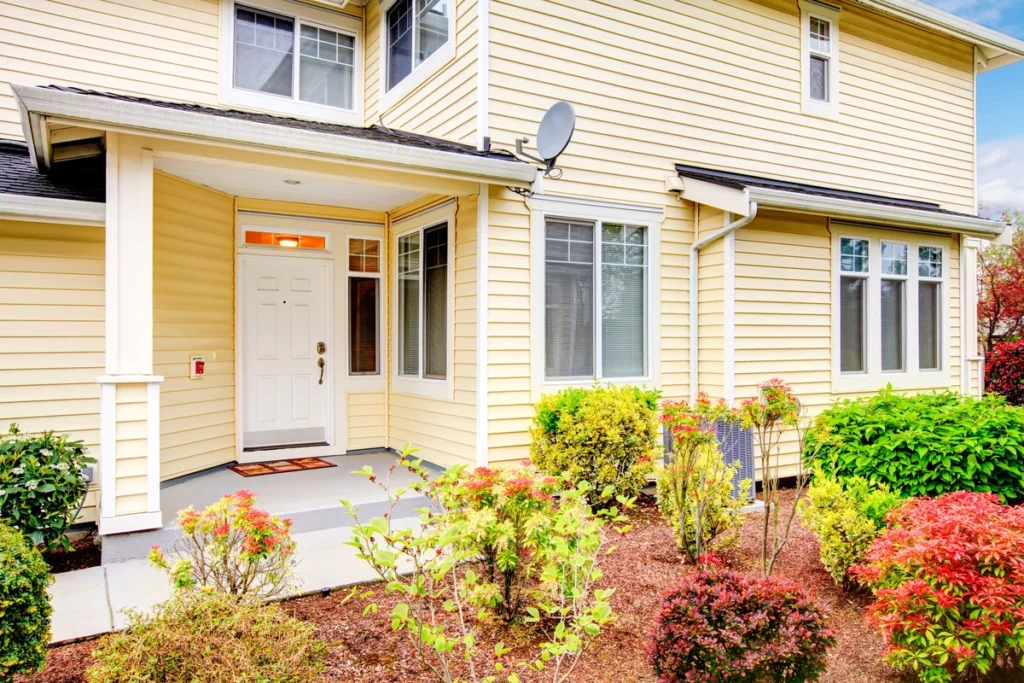 At the end of the day, there's nothing wrong with sticking with the classics, which tend to appeal to everyone. Ivory and other neutral vinyl siding colors (e.g., pearl, saddle, and wheat) will return your home to its original pristine glory.
While more homeowners and buyers are embracing color, there is one major advantage of going with a blank canvas like ivory. When you refrain from choosing an out-of-the-box house color before listing your home, you make it easier for potential buyers to imagine what their own lives would look like in your home. If you don't want to chance it with a color that might be seen as subjectively appealing, go with a true neutral like ivory.
4. Olive
If you're ready to take a risk on a trend that seems to be here for good, pick something like olive. Green tones have made huge waves in the real estate industry in the past decade, working well with design styles ranging from mid-century modern to luxury chic.
Why is everyone so drawn to siding colors like olive? Green tones are often considered calming, making us feel more grounded and connected to the earth. Plus, olive siding offsets any style of landscaping nicely and can make your lawn and garden appear more vibrant and lively.
5. Greystone
Shades of grey are also making huge waves in the architecture and design world. Greystone siding is much lighter than slate and lacks those same deep blue undertones.
Greystone siding can be utilized in a number of ways that are both trendy and timeless. Go with grey trim for an industrial, monochromatic look or pick an unusual color for a modern and whimsical touch. If you want to tone down the modernity of your greystone siding, choose a white trim that will lighten up the property.
Call Andes Roofing for a Boost in Curb Appeal and Value
If your siding has seen better days, it's time to invest in something new. With the right vinyl siding colors, you can pair quality with improved curb appeal and increased value.
Ready to pick your own Market Square siding? Andes Roofing can help. Contact us to learn more about our siding services and request an estimate for your next project.